Get beach bikes' prices in the Cabanyal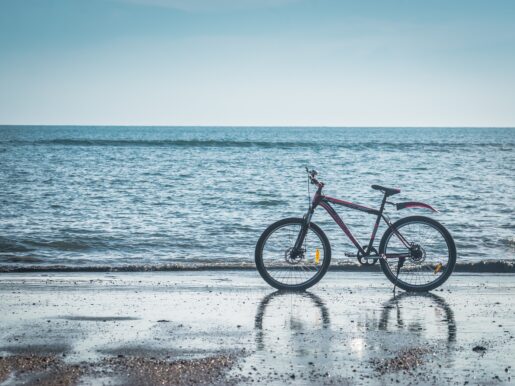 Do you want to rent beach bikes in the Cabanyal but wonder about the prices?
At Santa Marcelita, customers have at their disposal 6 different types of bikes and each kind has its own specificities. It goes without saying that what suits you, will not necessarily do the same for your neighbour, simply because everyone does not want to cycle for the same reasons.
If you feel a bit lost about what would be a good fit for you, we are going to review the many options that you can access at our shop.
The child or teenager bike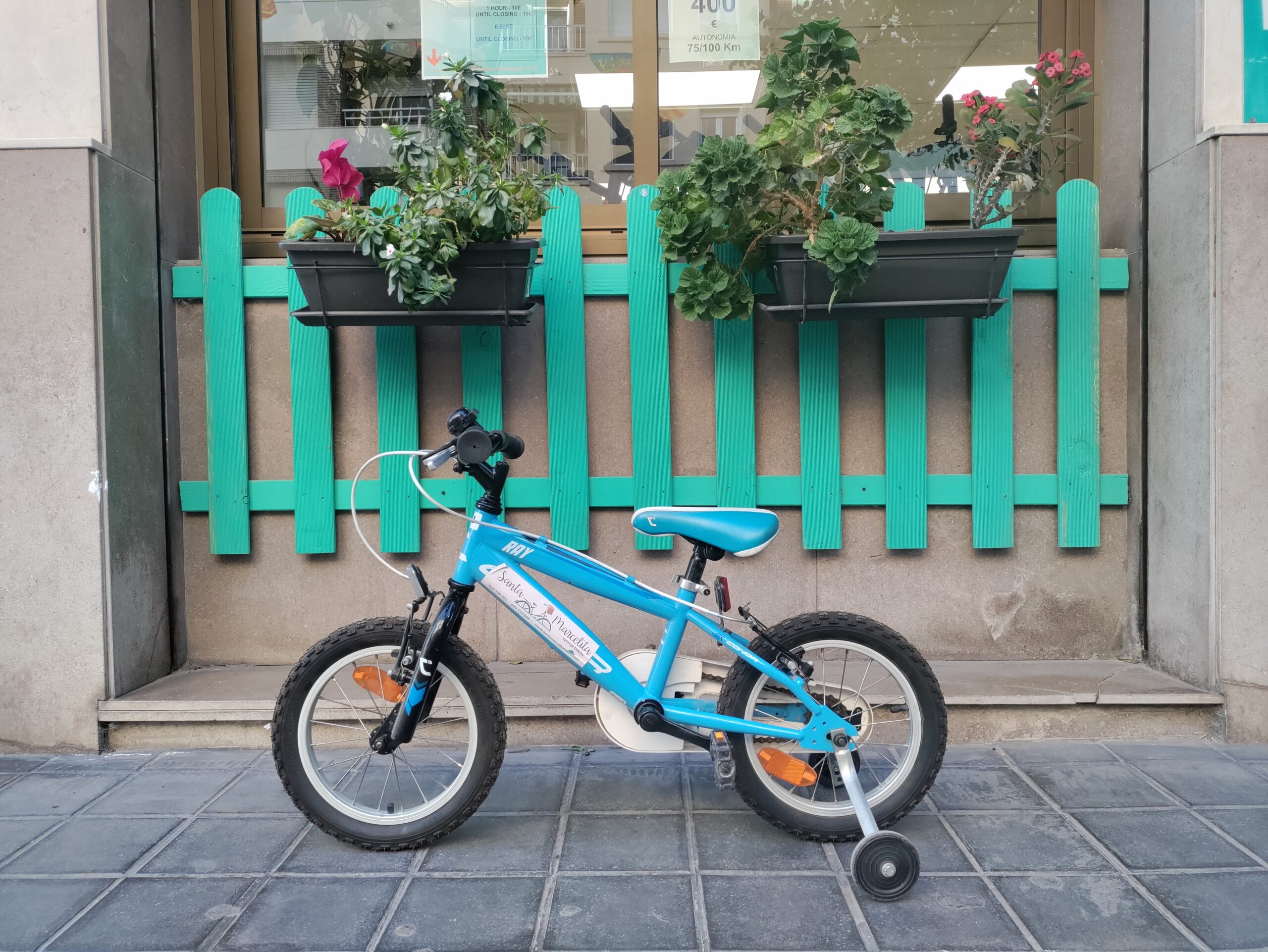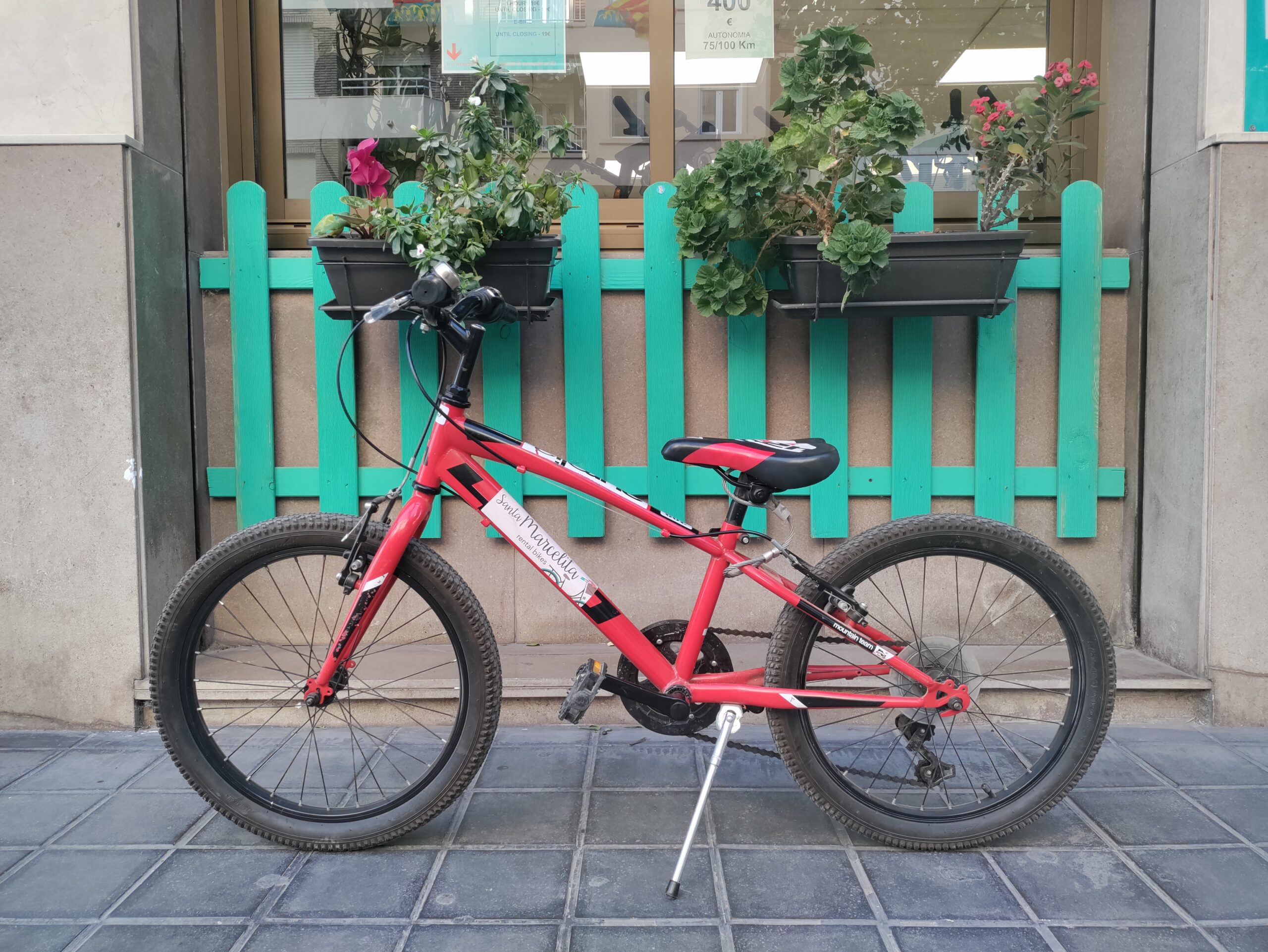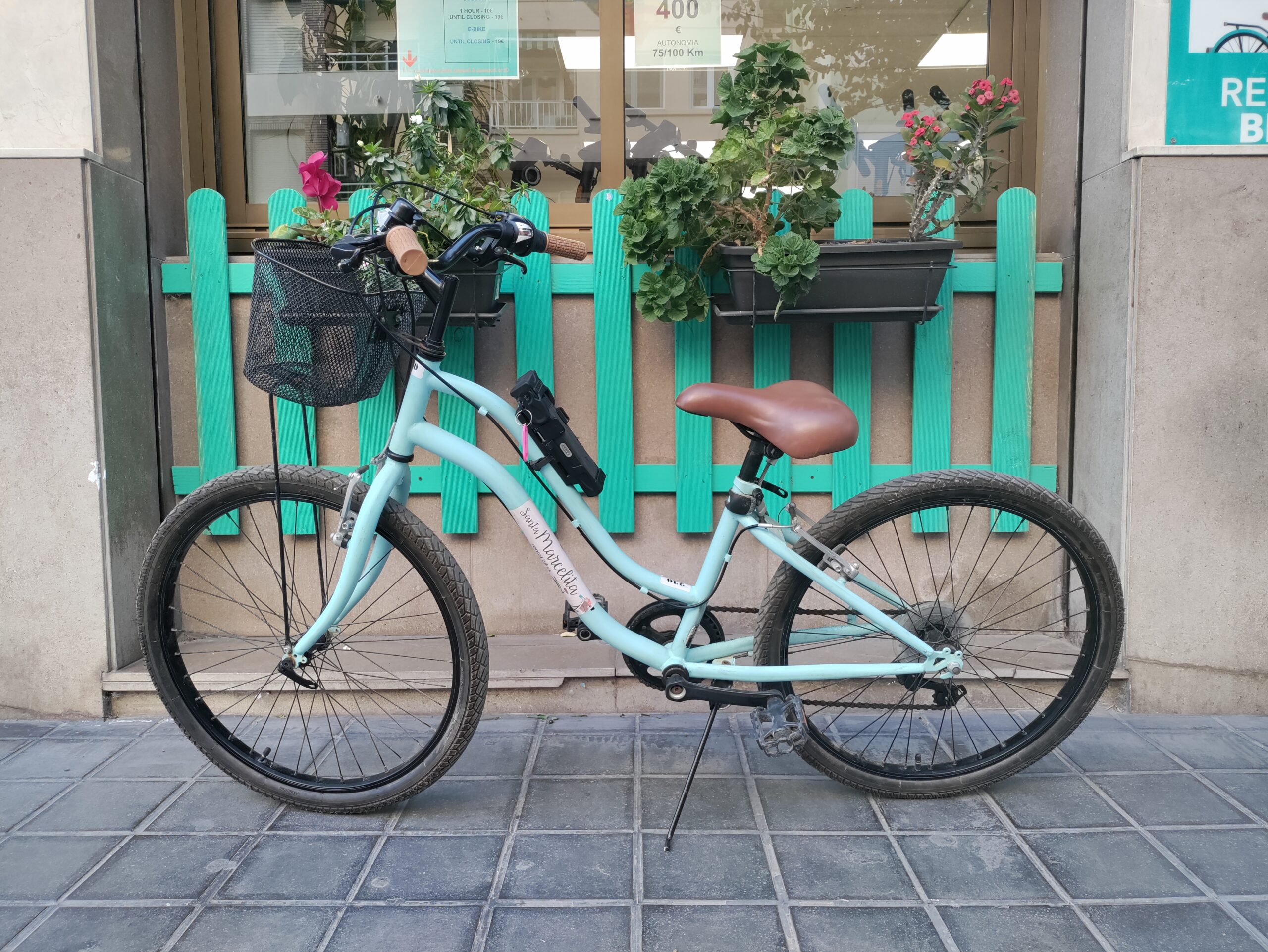 1 hour: €4,5
Until closing: €8
24 hours: €9,5
2 days: €16
3 days: €21
1 week: €31
In order to share your path with the younger ones, we also store adapted bikes. If you come by, we will review with your child or teenager what is the best fit for him or her and thereby, you will leave with the best equipment to enjoy the ride together. These bikes are available for 1 hour and more, up until one week.
The MTB, any mountains best ally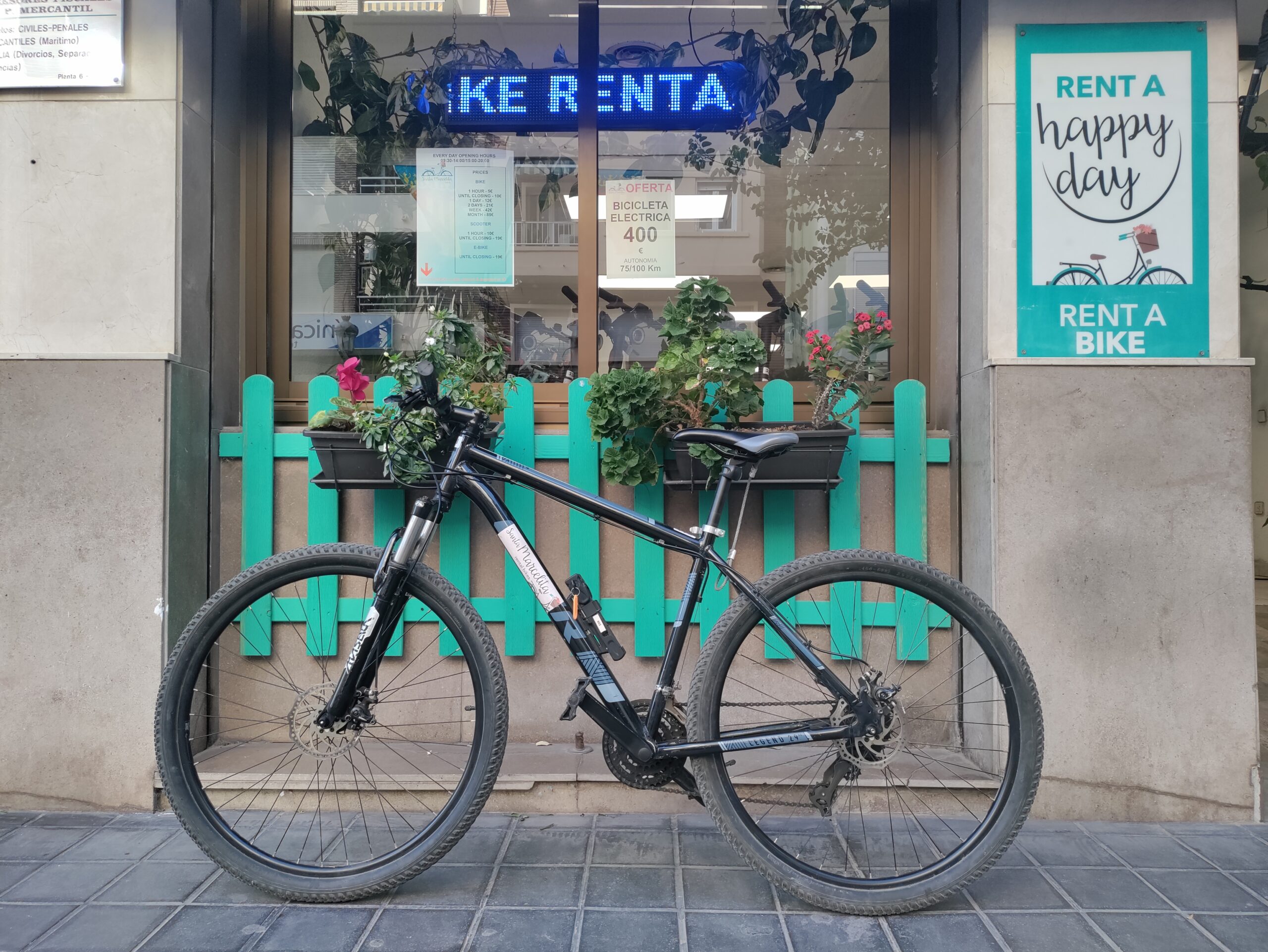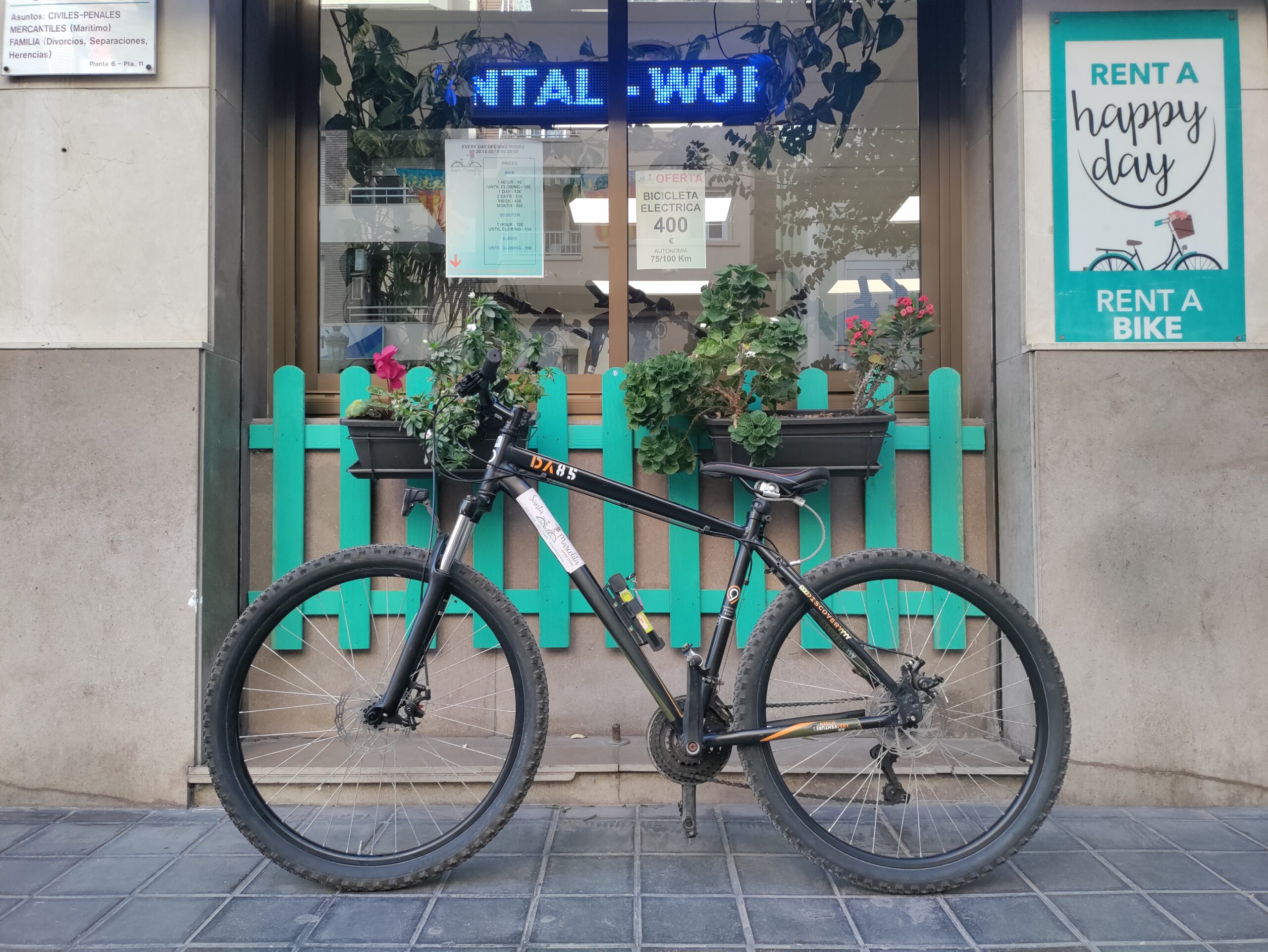 1 hour: €6,5
Until closing: €9
24 hours: €12
2 days: €21
3 days: €28
1 week: €50
Valencia is located in a region gifted with natural gems that are only waiting to be seen. To name a few, the city is circled by Chulilla and the Sierra Calderona Natural Park. By going there, you will notably have to use rocky roads that could damage your bicycle, if it has classic wheels.
For these types of landscapes, the MTB, which stands for mountain bike, will be the ideal companion. As you can see in our table, the ones that we have can be rented for 24h, 2 or 3 days, or even one week.
The E-bike, the effortless one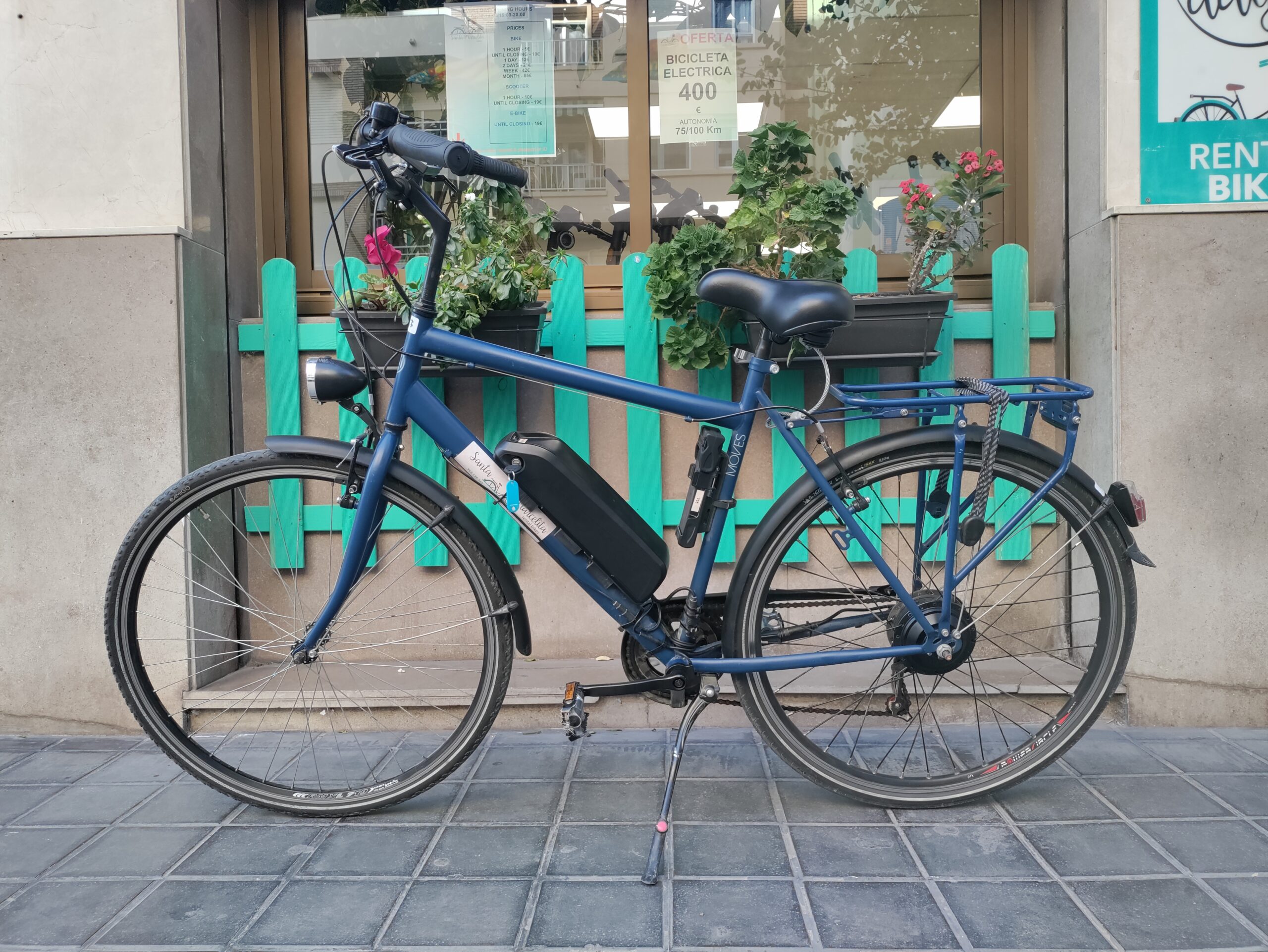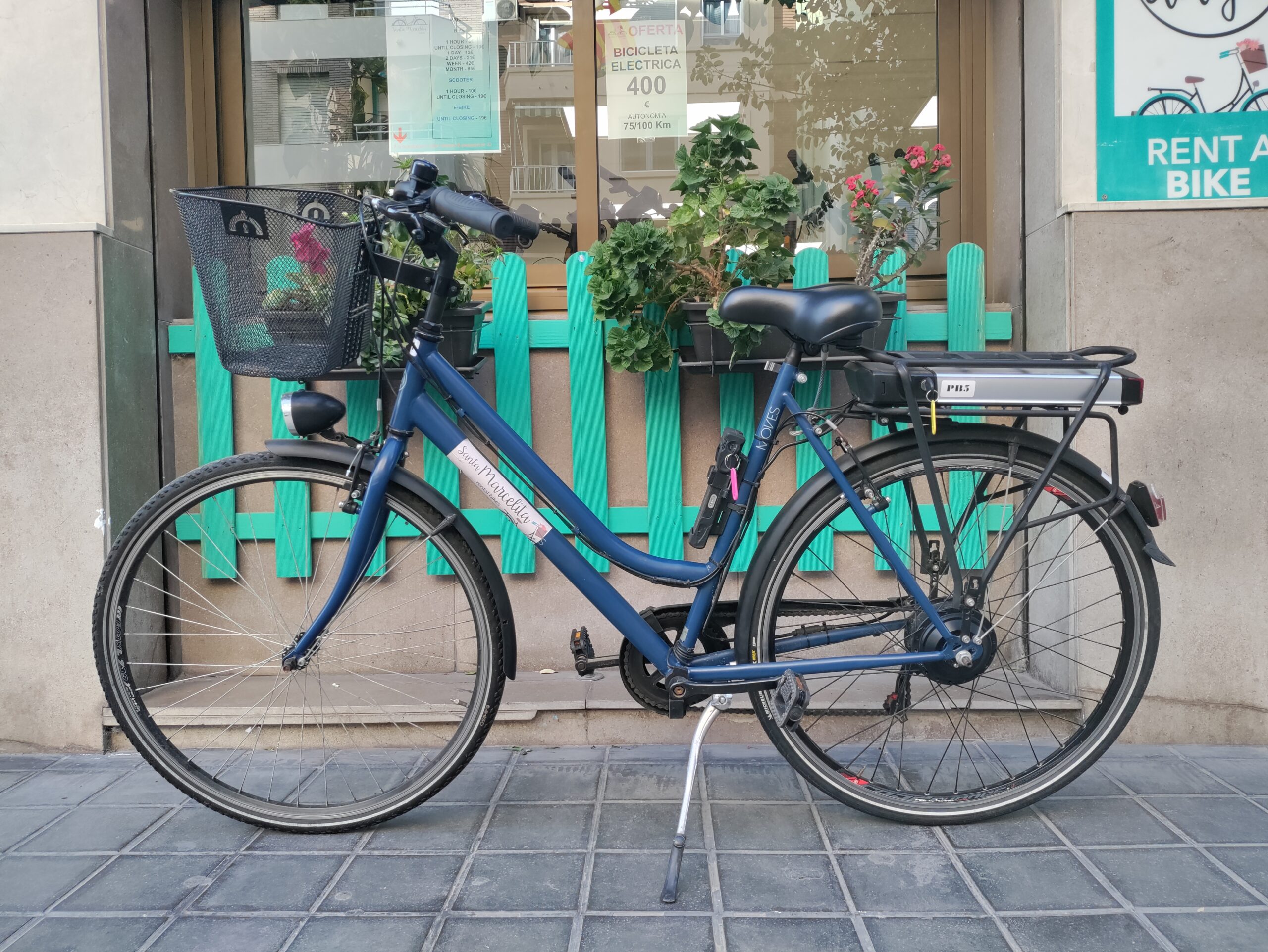 1 hour: €12
Until closing: €25
24 hours: €30
2 days: €52
3 days: €70
If you want to visit Valencia in a short period of time, if you do not want to tire yourself much or if you simply want to discover more parts of the city but do not want to invest more time in it, the e-bike will be the best solution for you. It looks a lot like a basic city bike but for this one, you will not have to put as much effort in pushing the pedals. Depending on your need, the renting time can range from 1 hour to a few days.
The electric scooter, the master key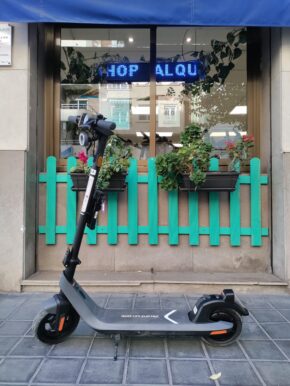 Until closing: €25
24 hours: €30
Once loaded, the electric scooter saves you some precious time. The principle is the same as for the electric bike, except that this device takes less space. This makes it a perfect means of urban travel. Take your helmet, drive safe and enjoy your ride on this useful engine!
The city bike, obviously the most common of all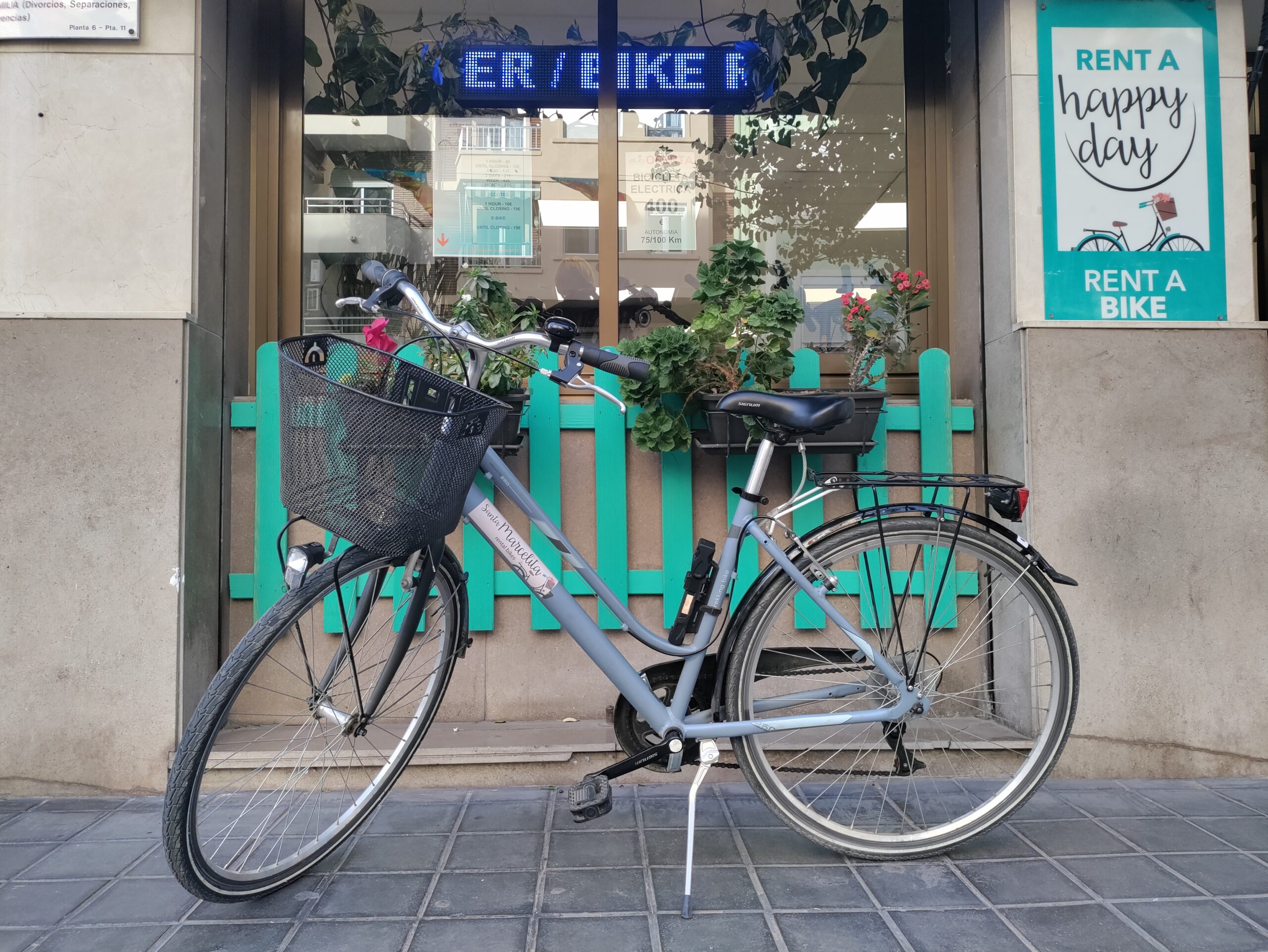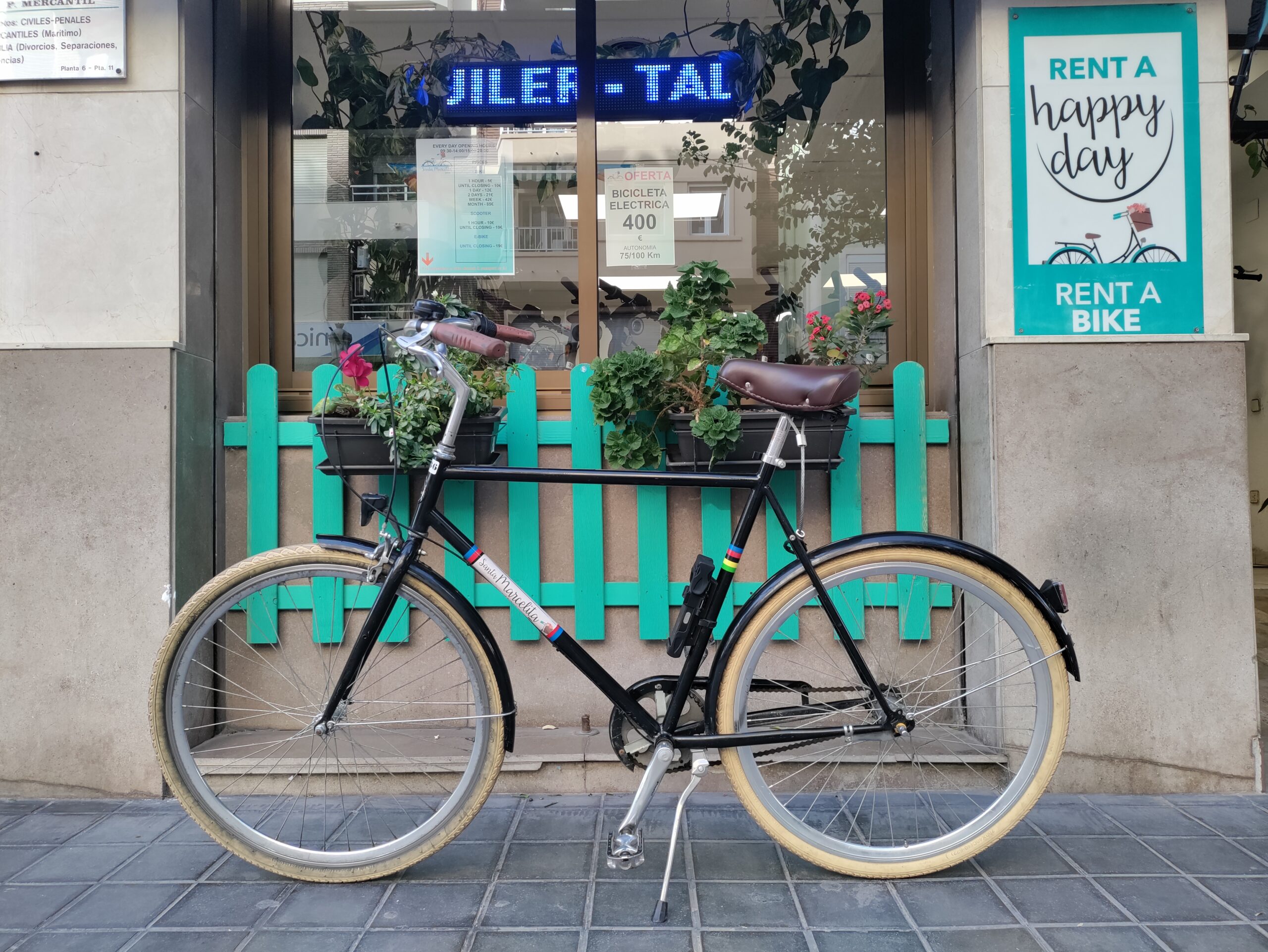 1 hour: €5
Until closing: €9
24 hours: €12
2 days: €21
3 days: €28
1 week: €42
Featuring an elegant design, this kind of bike comes in handy for the riders wanting to roam at their pace in the city. These models are lighter and less expensive than e-bikes. Note that if you have things to carry with you, we have several ones with baskets.
Another good thing is that Santa Marcelita store is in the Cabanyal and if you want to visit this quarter of town, city bikes will ride perfectly on the various bicycle lanes that have been built there.
The trekking bike, the off-road bike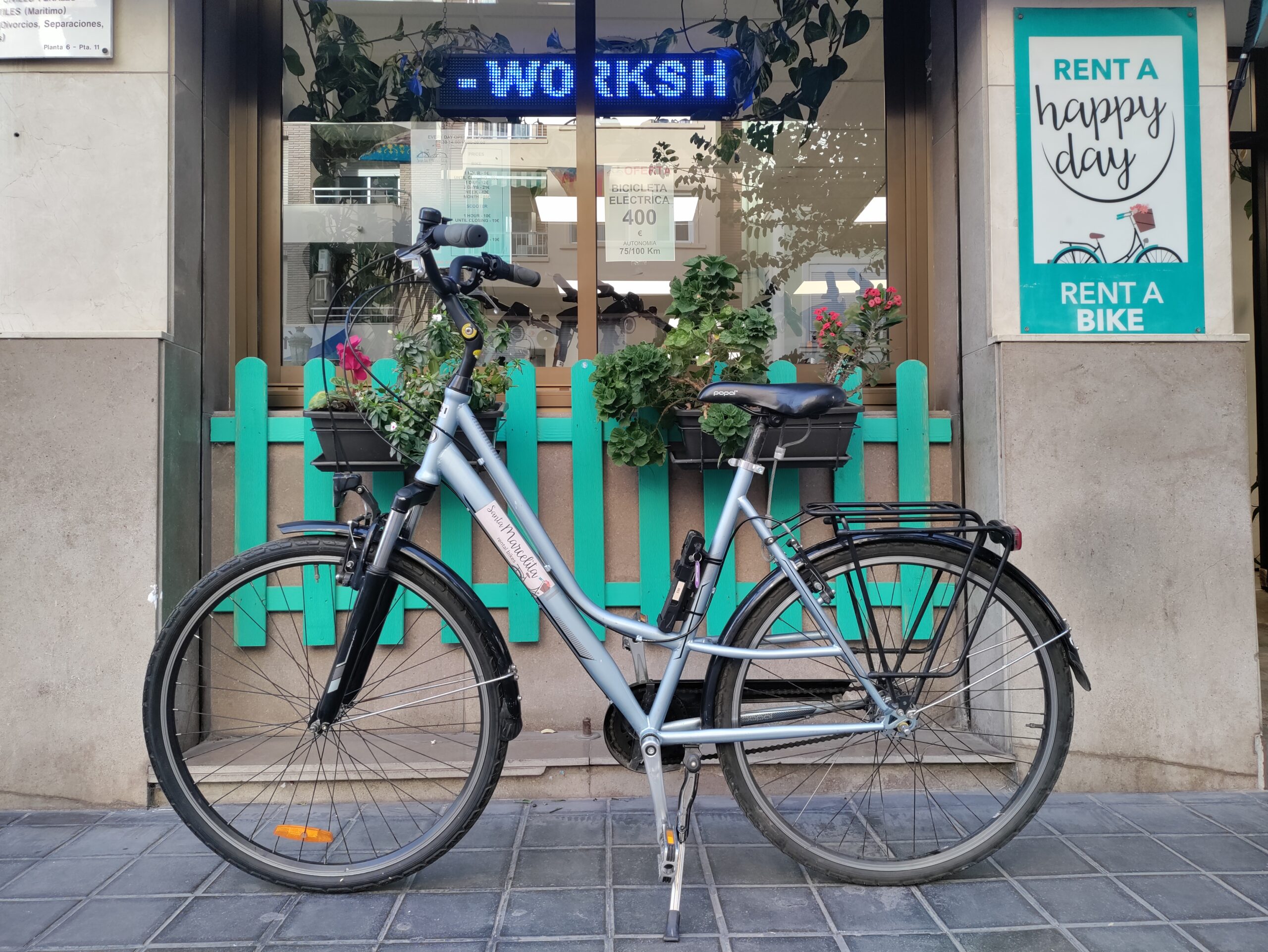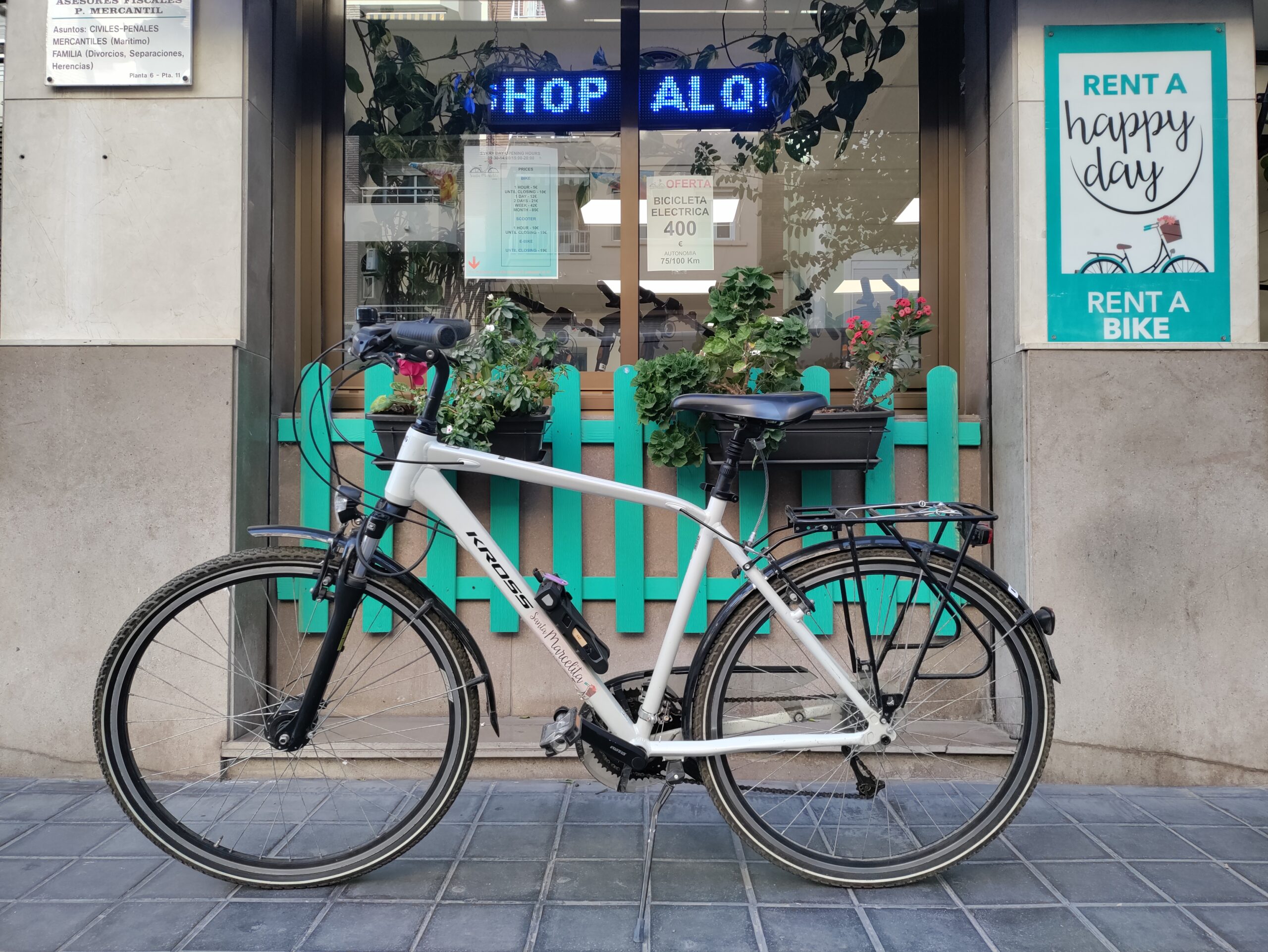 1 hour: €5
Until closing: €9
24 hours: €12
2 days: €21
3 days: €28
1 week: €42
The trekking bike is versatile because one can use it for simple city trips and also for long rides, even for several days. It does not bear a battery and usually has tires adapted to various types of pathways. For instance, in case that after seeing the city, you want to take the road and explore the surroundings, you could use a trekking bike to go to the Albufera.
As a side note, this place was officially recognized as being a Natural Park in 1986. It once was a salt-water lagoon – as it is right against the sea and it is the very translation of its name, originating from Arabic – it then became fresh water around 1600 and it is now often seen as a lake.
This place hosts a variety of species, many different birds for example. It is interesting to know that Valencia was actually the first place where rice was grown in Spain, it explains why this has now such a big importance in Spanish cuisine. The paella was therefore created thanks to those Natural Park fields.
The tandem, clearly the funniest one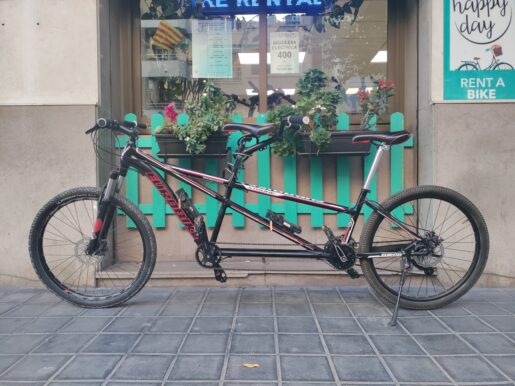 Have you ever tried a tandem? This bike is most certainly an unusual one. Of course, all the participants must have a bit of balance to not complicate the experience but the track ahead is likely to be entertaining! This type of design is tailor-made for those who want to go on a trip accompanied by a good friend, a partner or even a child. It allows you to share even more during your ride and is suited for trips inside and outside the city. At Santa Marcelita, you have the possibility to use our tandems for a whole day.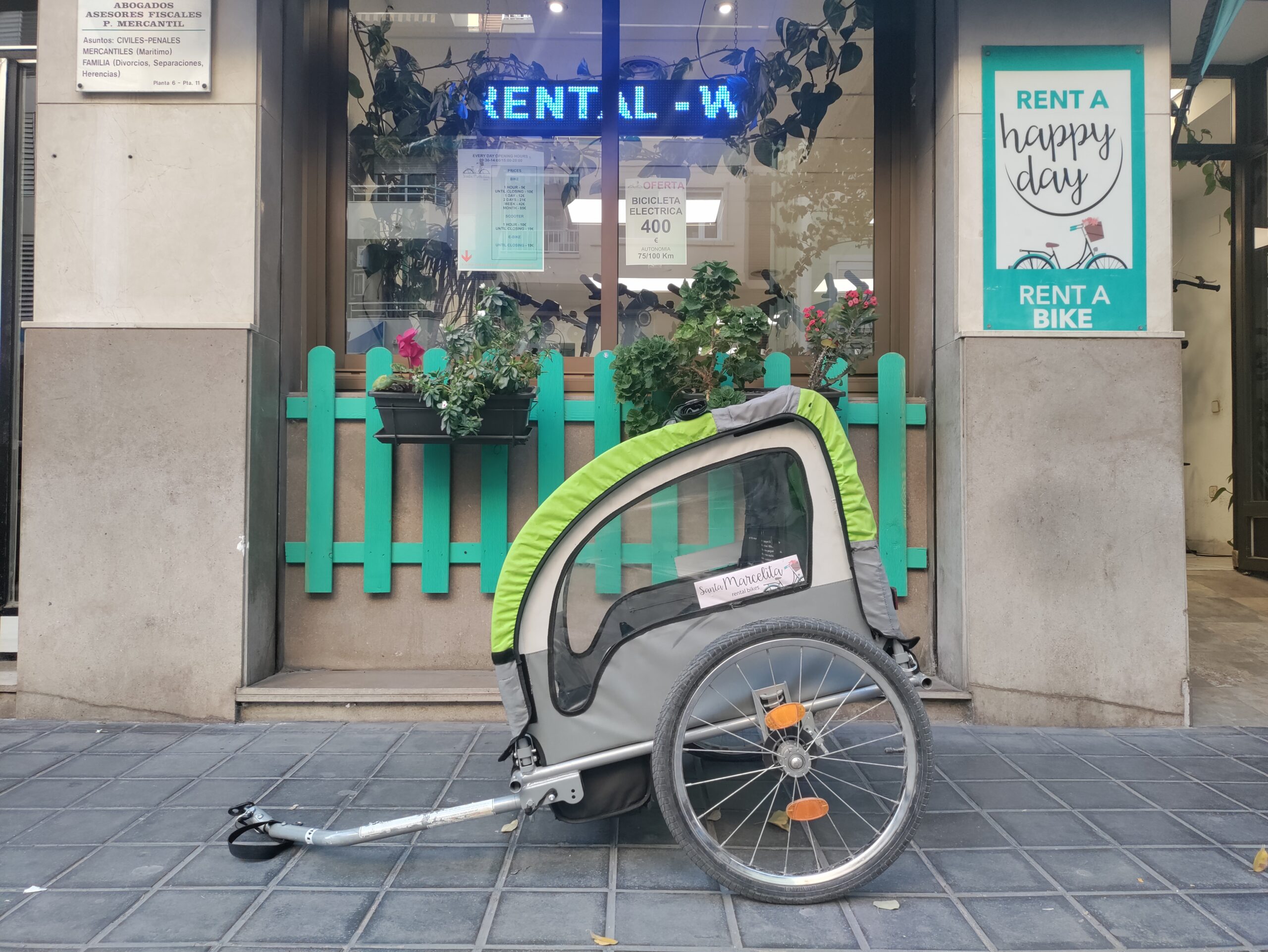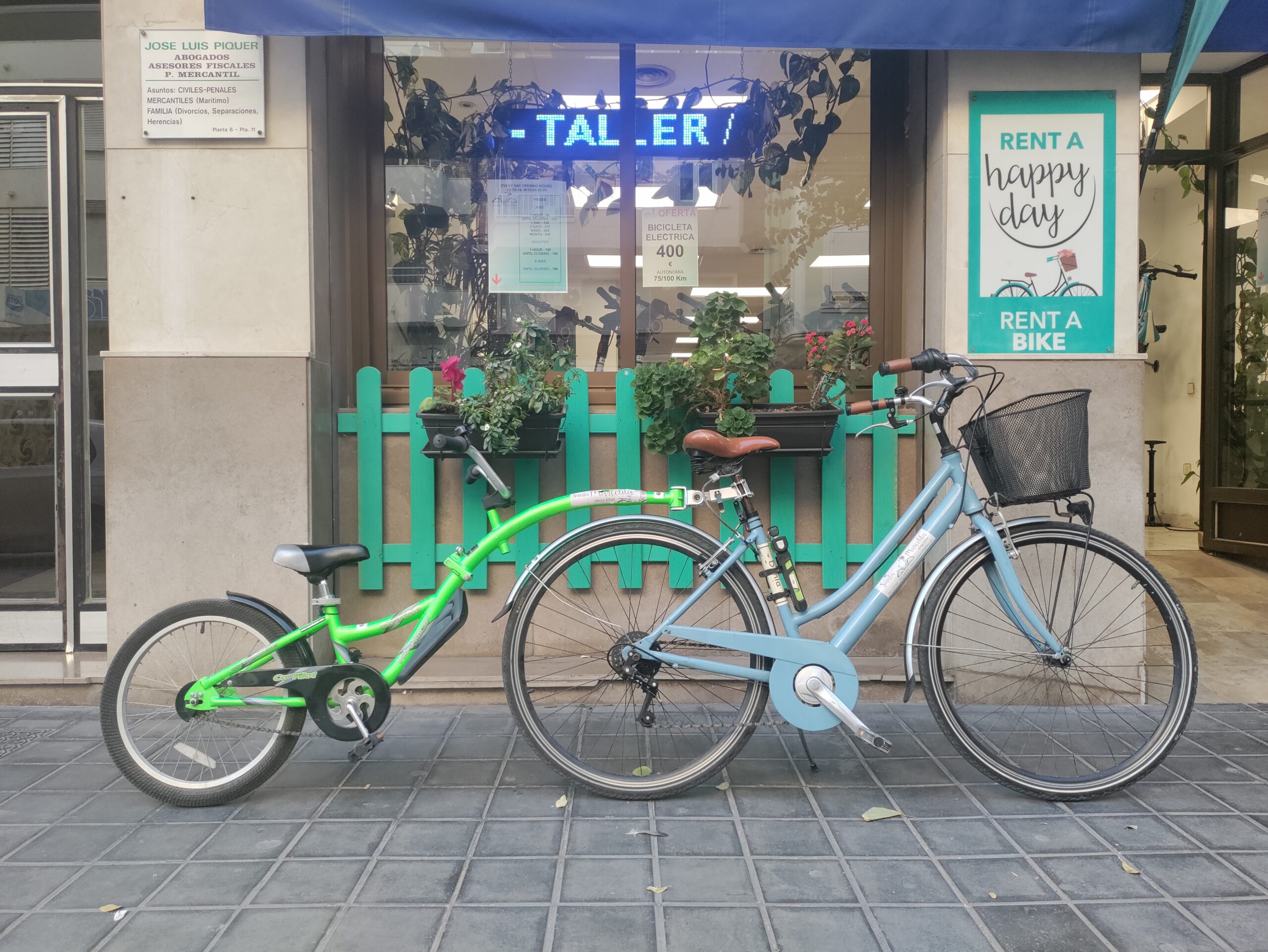 This last part is more about an accessory than a bike; the trailer. If you want to enjoy a bike tour with a child, you will only have to tie this item to your bike (on an adult size).
Santa Marcelita has two types of trailers: one that looks like a little car for two children and another one for only one child. If you are interested, do not hesitate to ask us for more information.
Now that you have our prices for renting beach bikes in the Cabanyal, it is important to bear in mind that our bicycles are second-hand to lower the environmental impact. In case you need it while doing your trip, we can process different repairs on them. Finally, if you are ever interested, note that the same bikes can be bought at our shop.
Cycle safely!