Rent bicycles, electric bicycles and electric scooters
Are you going to Valencia and need to rent a bicycle for a few days? Are you also staying near the Malvarrosa beach or in the Cabañal (Cabanyal) of Valencia?
You have come to the right place! At Santa Marcelita Bikes, we offer you a wide range of bicycles and electric scooters, adjusted to your needs: touring bikes, MTB bikes, E-bikes, trekking bikes, tandem bikes and electric scooters. We also have a variety of sizes so that the bicycle adjusts to the age and height of the client.
The bike rental can be done for several hours, days or weeks, with great discounts for long-term reservations.
At Santa Marcelita Bikes, we also have our own bicycle repair shop and offer guided bicycle tours across the most beautiful areas of the city : the oceanographic, the city center, the coastal lagoon (Albufera) and the orchard of Valencia (Huerta de Valencia).
If you need more information, call us or write to us through our web form.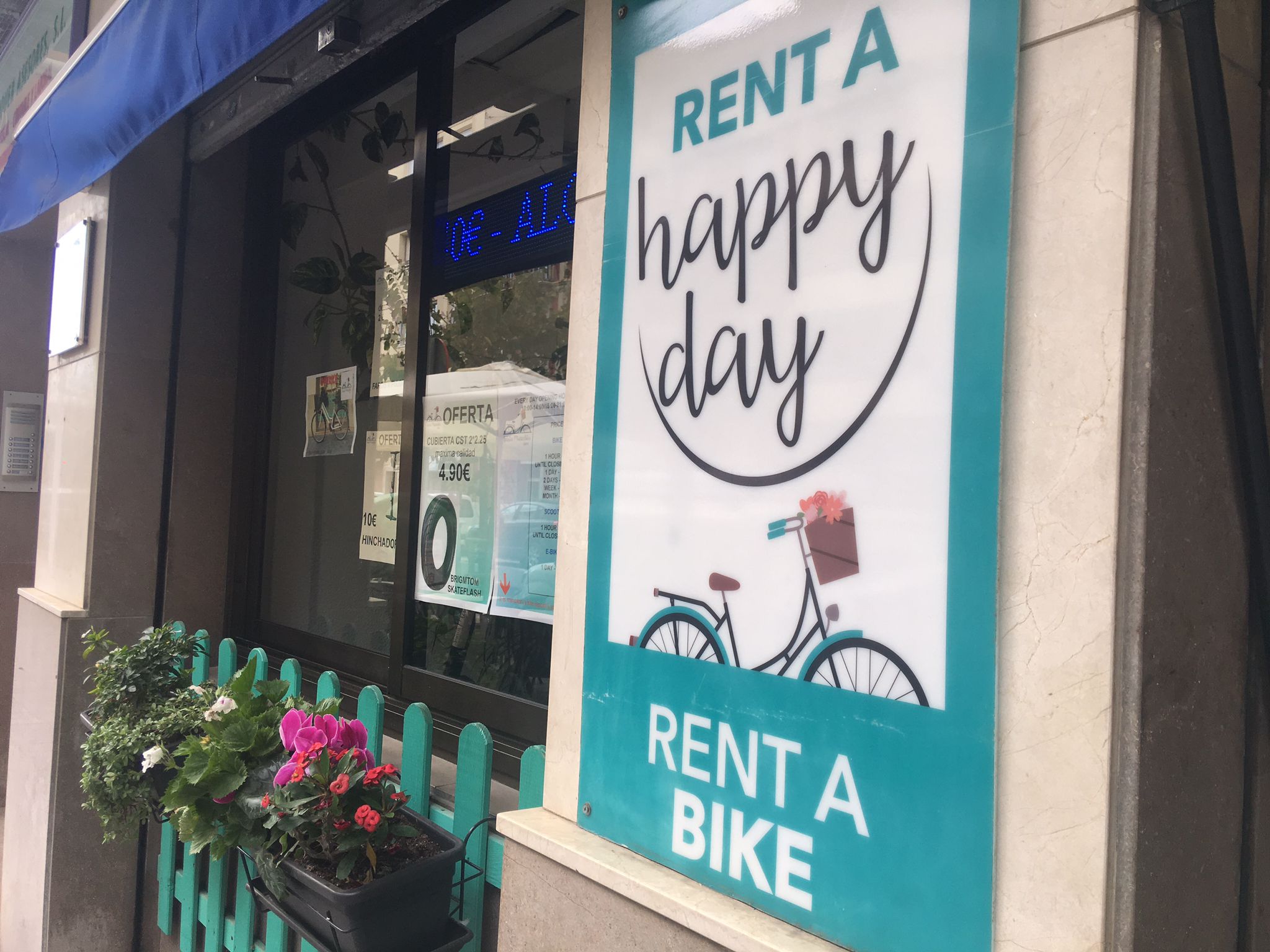 Cabañal and Malvarrosa beach
El Cabanyal is a historic neighborhood in Valencia full of history, in the shadow of the Grau walls, its origins date back to the 13th century, when the fishermen of Valencia settled in this area to live with their families. It began to be called Cabañal in the 17th century, just when it got defined as a neighborhood.
The most beautiful thing about this place, close to Malvarrosa beach and the Port of Valencia, is its architecture. Its streets emanate all the authenticity of this fishermen's quarter, embellished with Valencian roof in bricks and mosaics, many of these houses have been restored and can be admired as they looked more than a century ago.
In the Cabanyal-Canyamelar-Malvarrosa area, we can visit numerous tourist places, such as the Cabanyal Market, the Rice Museum, the Musical Theater, the Marinera Holy Week Museum, San Nicolás church or the puppet theater "la Estrella".
As for its entertainment venues, "La Fábrica de Hielo", "La Batisfera" and La "Carbonera-Espai-Ecléctic" stand out, among other singular and unique spaces in the neighborhood.
Without a doubt, El Cabañal is one of the best neighborhoods in the city of Valencia to enjoy cycling. Place of cultural interest, close to the beach and the harbour and full of life by day and night. You cannot miss it.
Book your bike by filling out our form: